I had some problems accessing my HP server's remote console.
I'm using Debian 9.5.. with OpenJDK-8.. it just dont work. I found a workaround so I would like to share it with you!
1. Download Java SE Runtime Environment 8
https://www.oracle.com/technetwork/java/javase/downloads/jre8-downloads-2133155.html
2. Extract and move it to /opt (as root)
tar -zxvf jre-8u181-linux-x64.tar.gz
mv jre1.8.0_181 /opt/
3. Download .jnlp file by clicking "Java Web Start"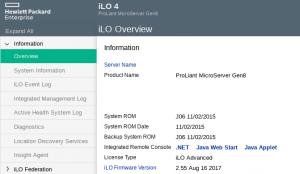 4. Run javaws and follow the dialogs.
/opt/jre1.8.0_181/bin/javaws /your/file/path/iLO-jirc.jnlp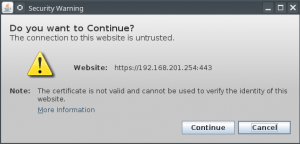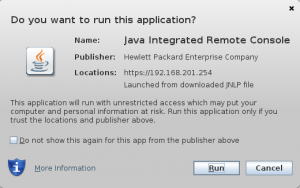 Optional. You can also associate the .jnlp with /opt/jre1.8.0_181/bin/javaws.
[11-08-2019] Edit: Meantime HPE added HTML 5 Remote Console support for iLO 4, so you will need to upgrade your machine's iLO.